"A...far reaching example, frequently emphasized by Rudolf Steiner is related to potato consumption which has spread and increased enormously in the last few centuries. Steiner explains: "The inner thinking of Europe has been regressing since the moment potato consumption took hold" - now [over] two hundred years. The potato has effects on man opposite to those of sugar, because "it has no relation to the spiritual."
-The Dynamics of Nutrition: The Impulse of Rudolf Steiner's Spiritual Science for a New Nutritional Hygiene, by Gerhard Schmidt
"The community of potato eaters, still significant in number today, will elicit completely different physical and psychological processes within themselves, which can even be transmitted to their offspring by inheritance. If parents eat too many potatoes, then a human germ develops in which the "soul-spiritual is not properly in the physical body."

Rudolf Steiner actually drew a parallel between increasing potato consumption in the last centuries and a progressively materialistic way of thinking in the European people.
-Quotes from Rudolf Steiner, Lectures to Workers, Dornach, 22nd September 1923



"The potato takes little care of lung and heart. It reaches the head, but only, as I said, the lower head, not the upper head. It does go into the lower head, where one thinks and exercises critical faculties. Therefore, you can see, in earlier times there were fewer journalists. There was no printing industry yet. Think of the amount of thought expended daily in this world in our time, just to bring the newspapers out! All that thinking, it is much too much, it is not at all necessary — and we have to thank the potato diet for that! Because a person who eats potatoes is constantly stimulated to think. He can't do anything but think. That's why his lungs and his heart become weak. Tuberculosis, lung tuberculosis, did not become widespread until the potato diet was introduced. And the weakest human beings are those living in regions where almost nothing else is grown but potatoes, where the people live on potatoes."
-Rudolf Steiner, Lecture 2, Nutrition and Health.

Here is a great alternative to potatoes: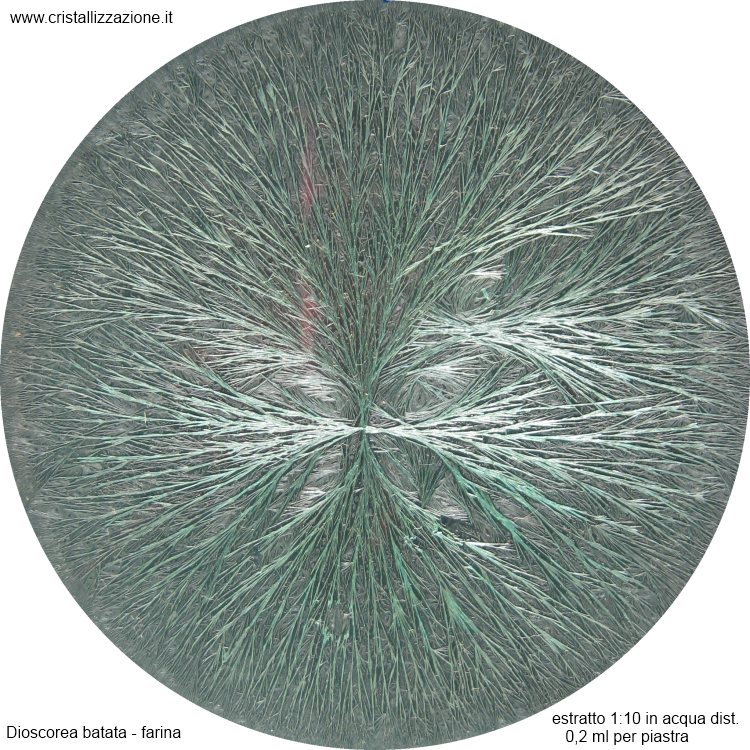 From Hannah Townsend's review of Ralf Roessner's book The Light Root in the Autumn 2014 issue of New View magazine (article not online).
To quote from Hannah's review:
"Rudolf Steiner was apparently just about to depart from the gathering at Koberwitz where he had been giving the course of lectures that would lay the foundation for the development of biodynamic agriculture.....

"As Steiner waited for his car to arrive to take him to the train station, two of the course participants came up to him with a question. They wanted to know whether, if all the indications that he had given were followed, it would be enough to raise the quality of nutrition to give adequate spiritual nourishment for our times. The answer that Steiner gave seems to have been both surprising and direct:

'It will not be sufficient, even in the most favourable circumstances,' he said. 'What should be done is to cultivate Dioscorea batatas in Europe so that it can take over from the potato as the staple diet…' "